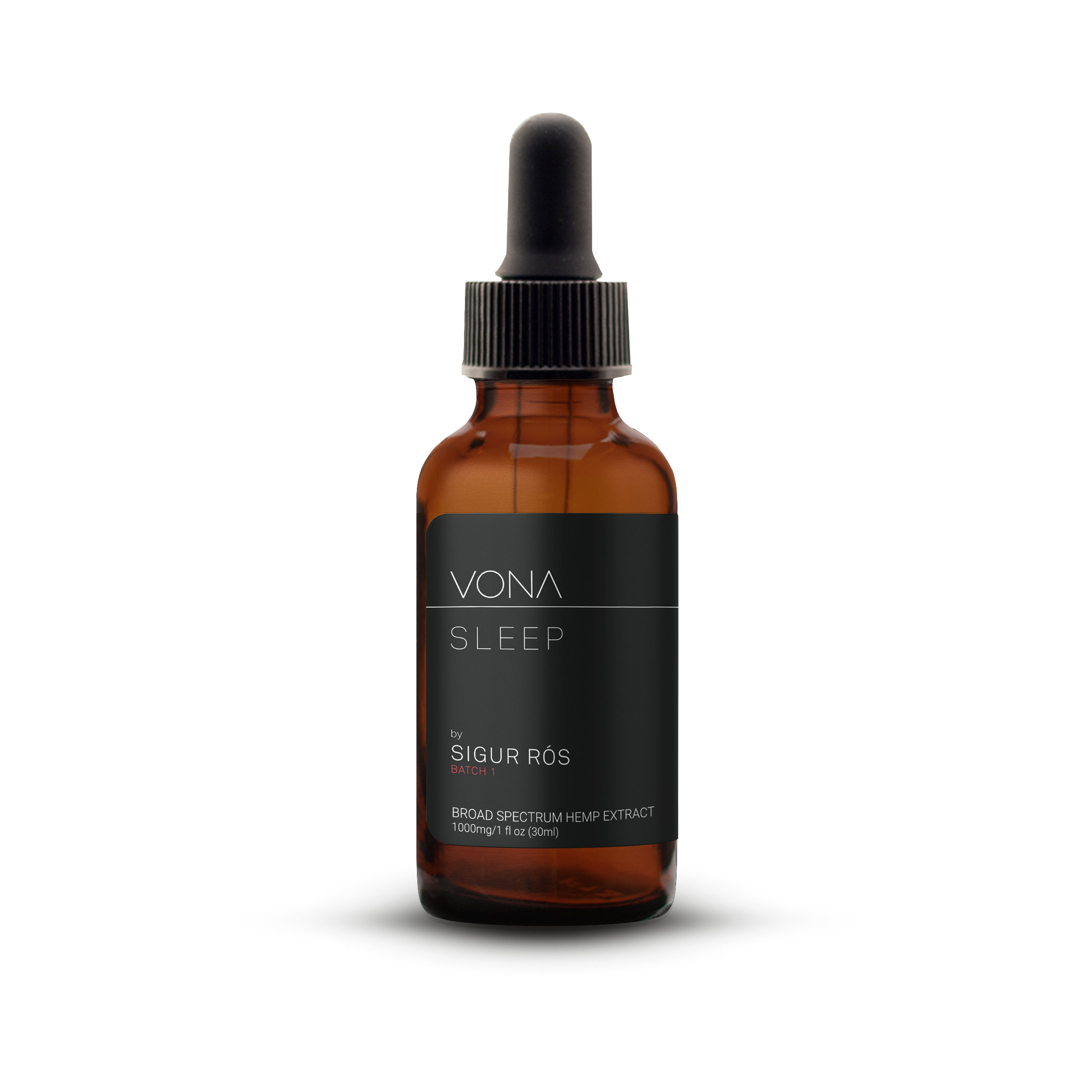 Signature line by SIGUR RÓS

Sleep is formulated using premium ingredients intentionally selected to support your mind and body as you drift off into the ethereal. Our hemp was extracted with CO2 so there are no harmful solvents.

- gluten free - vegan friendly - non-gmo
- 100% organic - dairy free
Contains 1000mg of broad spectrum hemp per dropper bottle meaning it has 0% THC. Made with 100% organic ingredients and packaged using sustainable materials. All ingredients and packaging comes from the USA.
Please note: We are only shipping to customers in the United States at this time; international shipping will be available later this summer.
Squeeze one full dropper underneath your tongue. Hold for ~60 seconds, then swallow. The reason for holding is to allow the solution to be absorb properly into your blood stream through the soft tissue under your tongue.
Organic MCT oil, broad spectrum hemp oil concentrate, b-caryophyllene, geraniol, and limonene.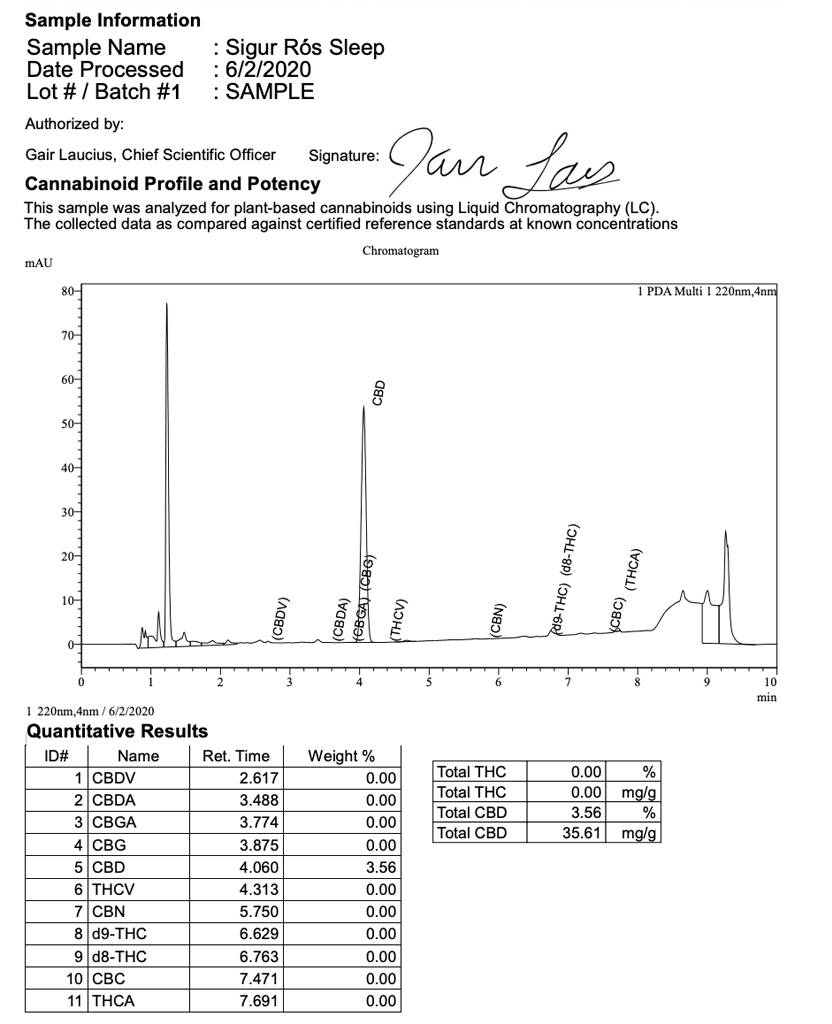 Sign up to receive announcements
We only send new product notifications, educational content, and holiday specials.